Welcome to Al Leitch Fine Art
I love the beauty that surrounds us. Through my paintings I try to capture the majesty of His Creation.
Member of Excellence - Southeastern Pastel Society
Associate Member of the American Pastel Society
Several of my Originals and Prints are on display at Palmetto Fine Art in Chapin, SC and at Custom Framer in Lexington, SC.
Current and forthcoming Shows: TAG - Spring Juried Exhibit - Best Mattress - 2930 Devine Street, Columbia, SC May 5 - June 30 featuring "South Battery Street" which placed 3rd; Aiken Artist Guild - Aiken Center for the Arts - Aiken, SC - May 11 - June 9 featuring "Dawn's Early Light" shown below, which placed 2nd in the Organic Category; North Carolina Statewide Pastel Exhibition - On-line - May 16 - June 30; Paint your back yard - Crooked Creek Art League annual contest - 1st place - "Woodland Critters" shown below - through the summer.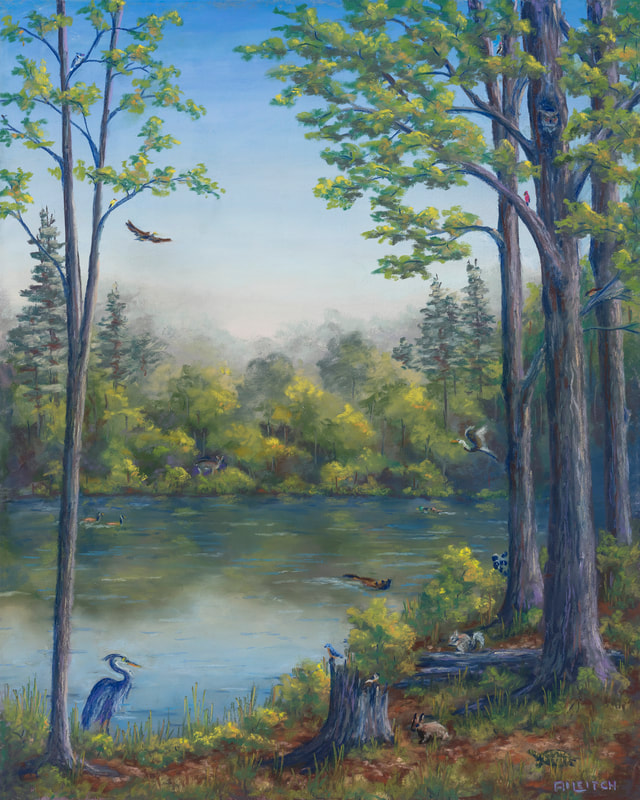 Al Leitch -- e-mail: leitch@moore.sc.edu